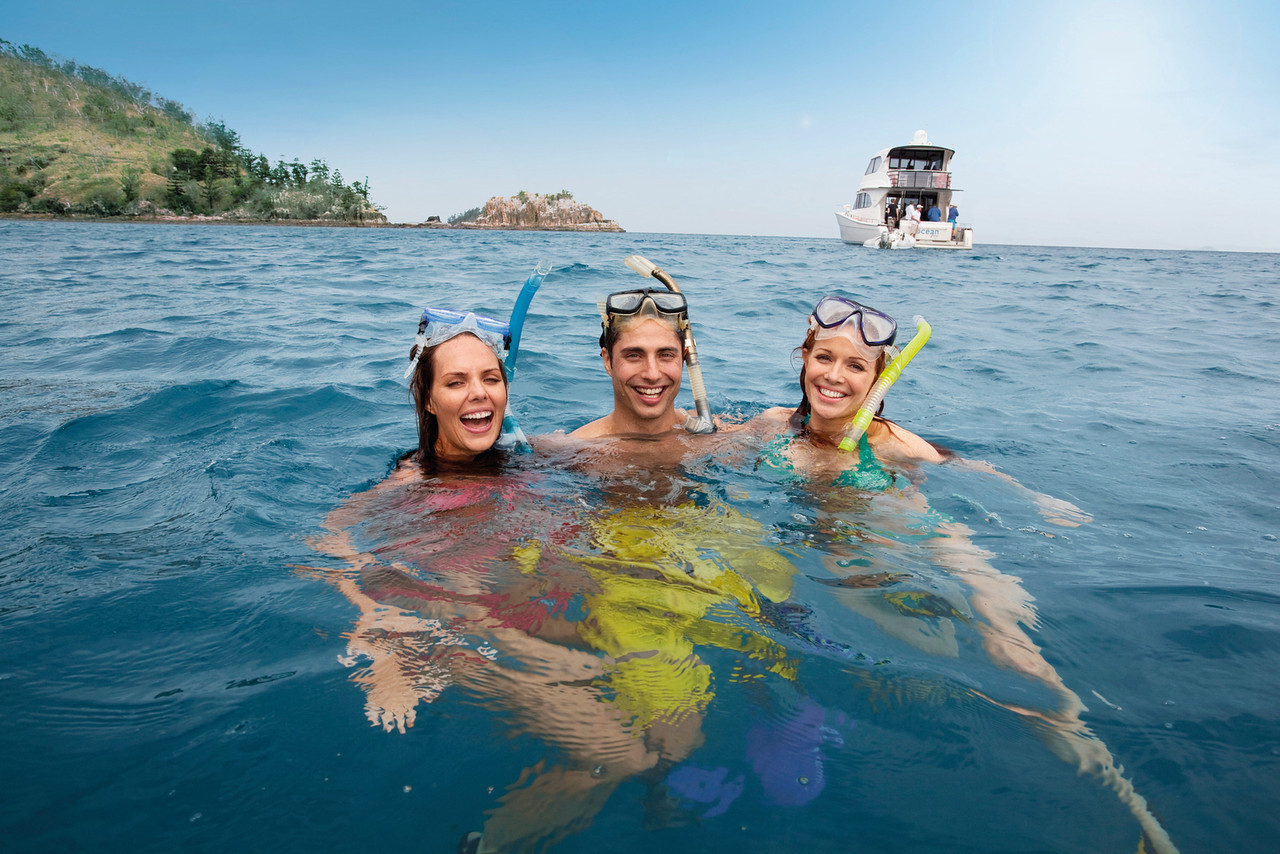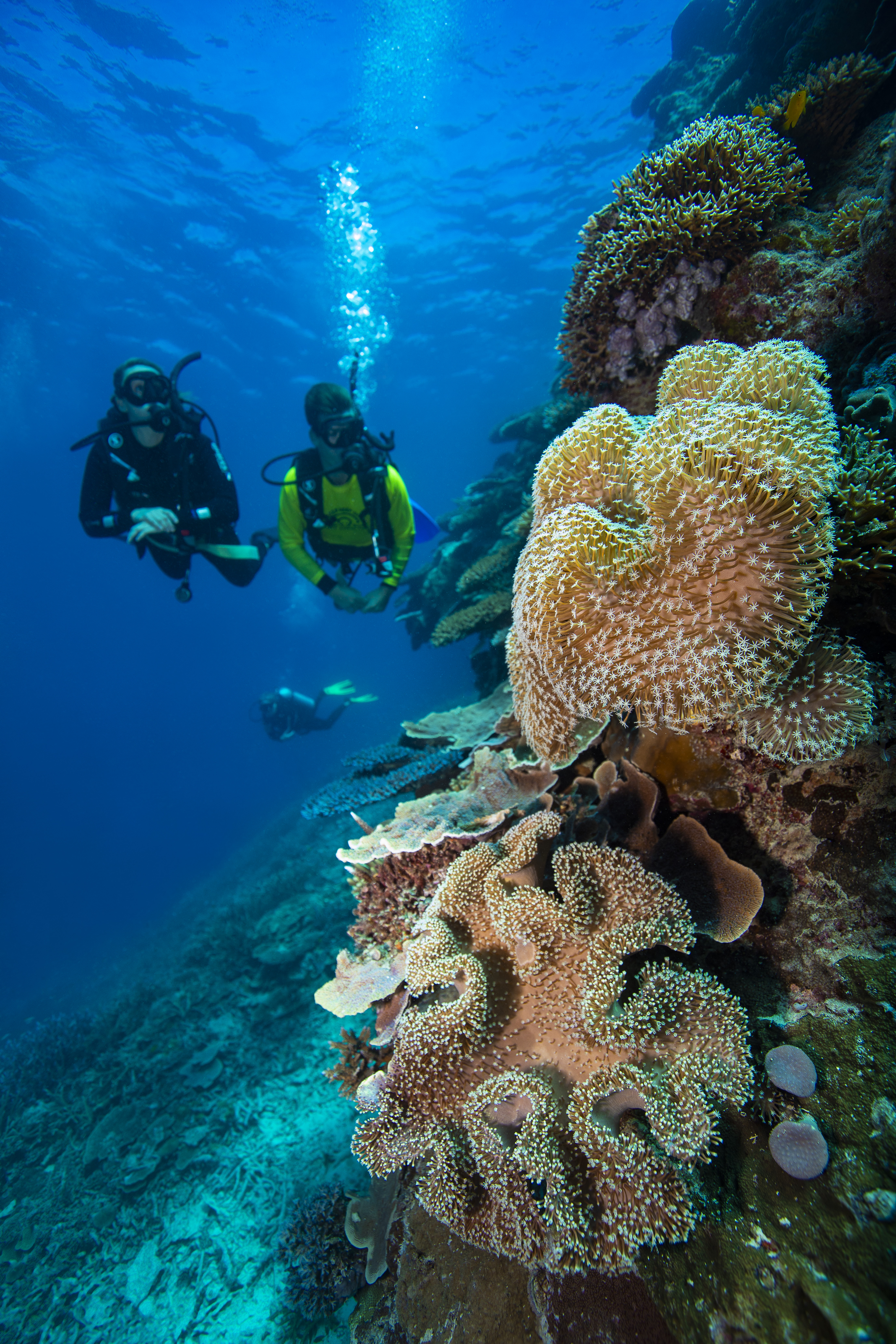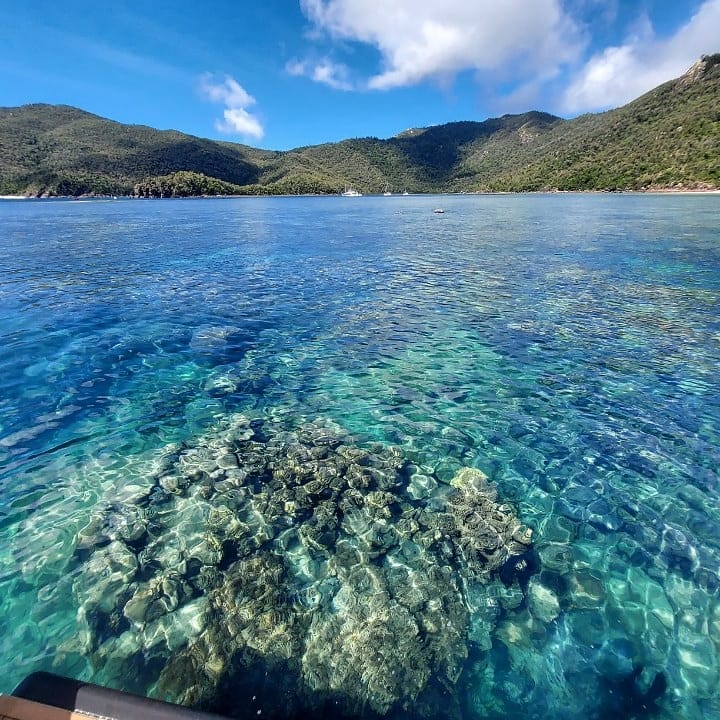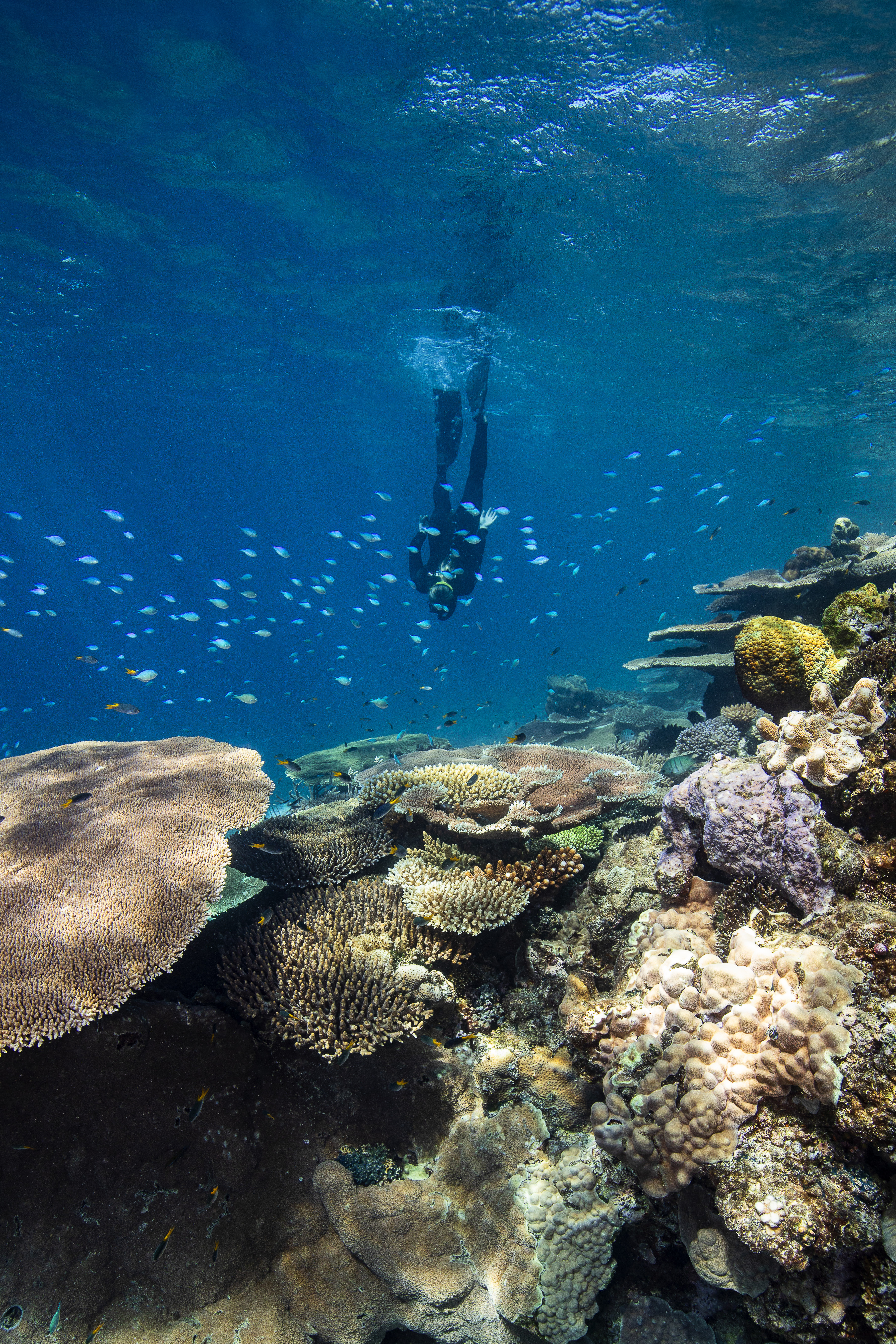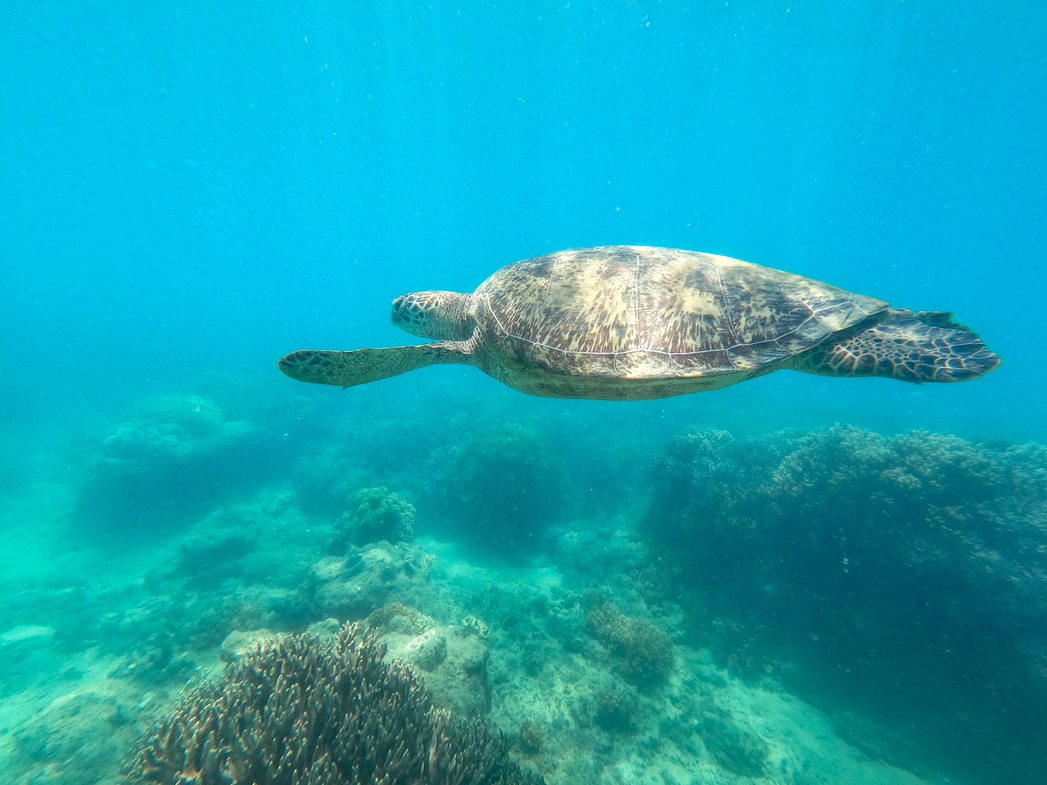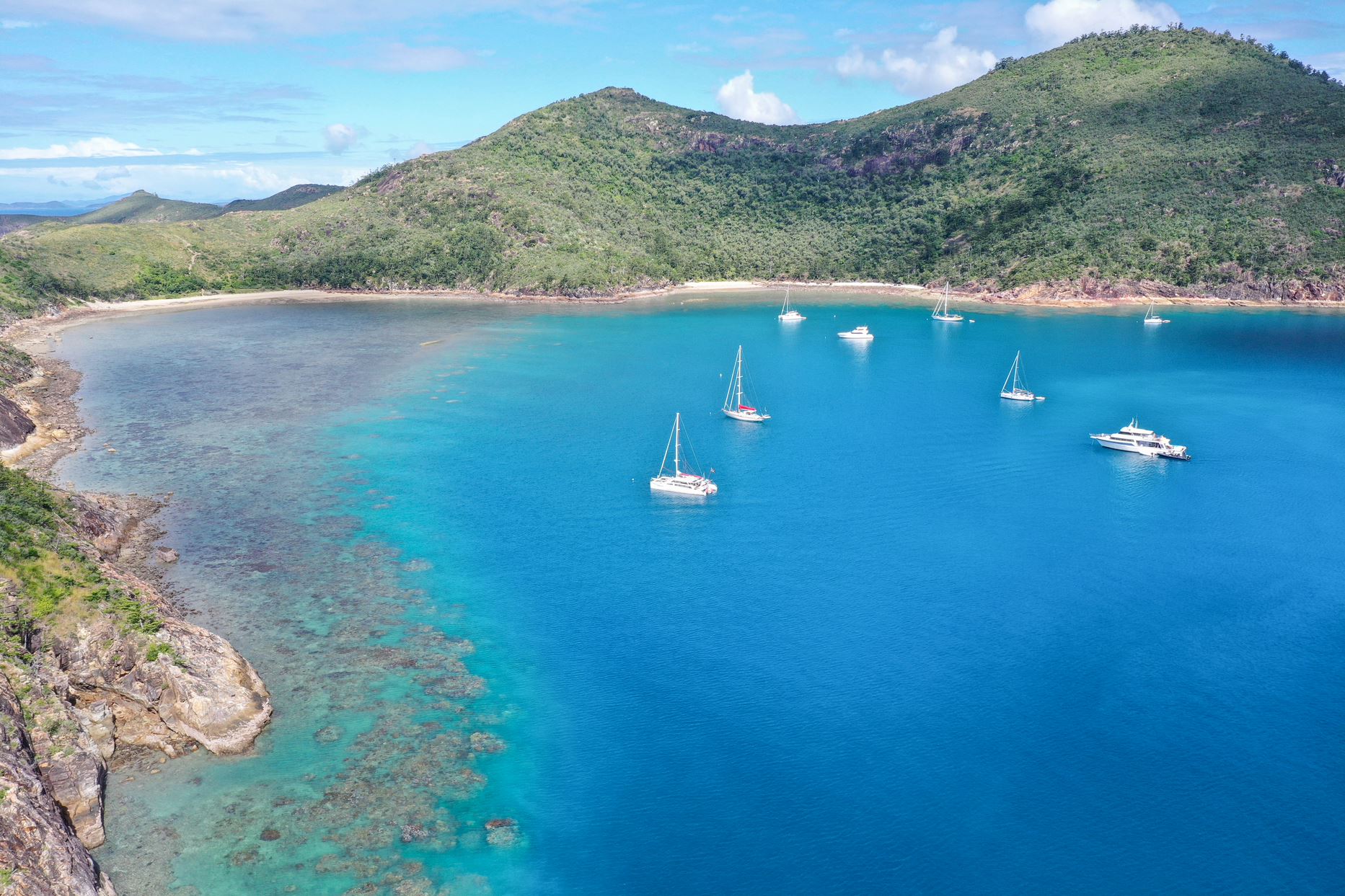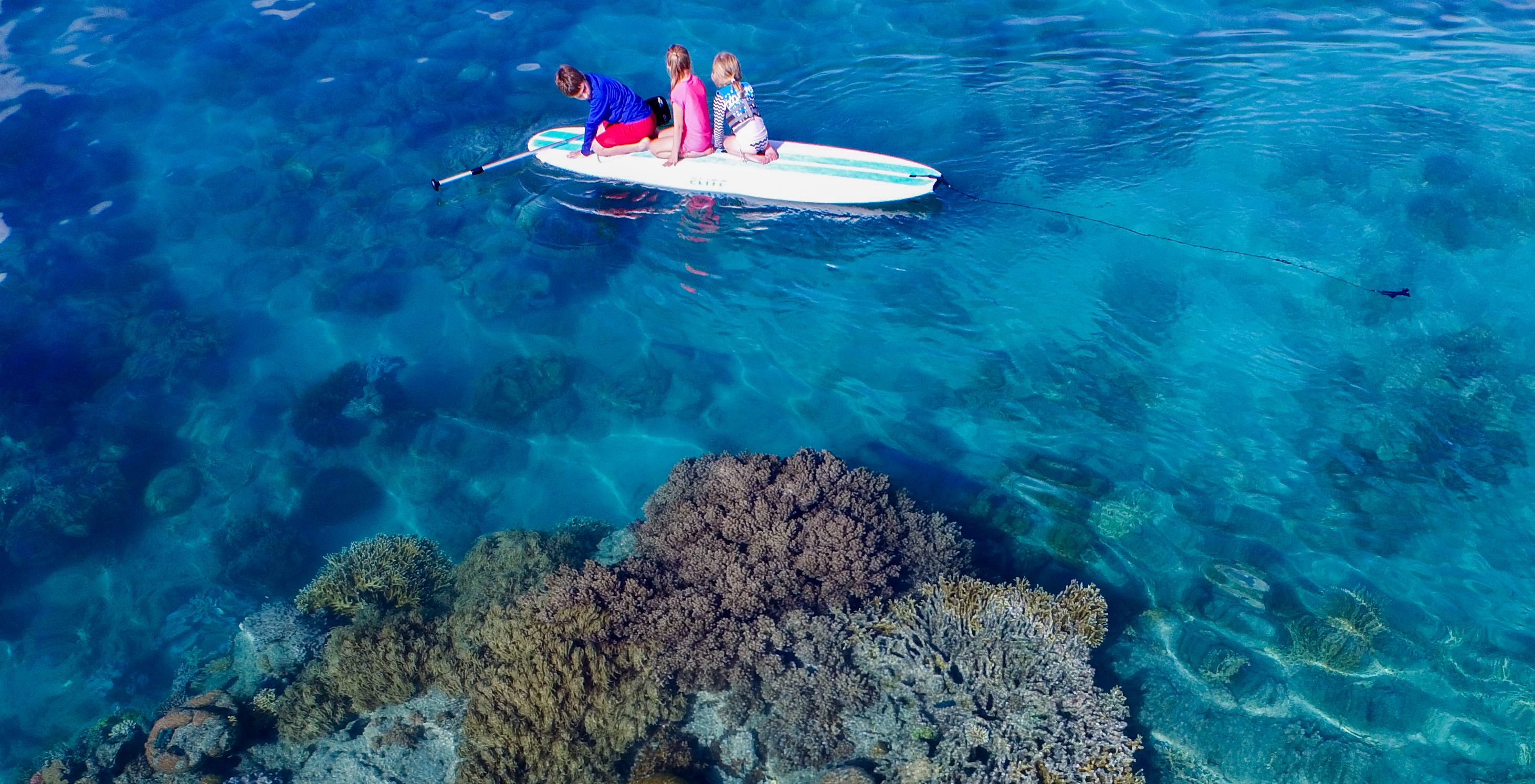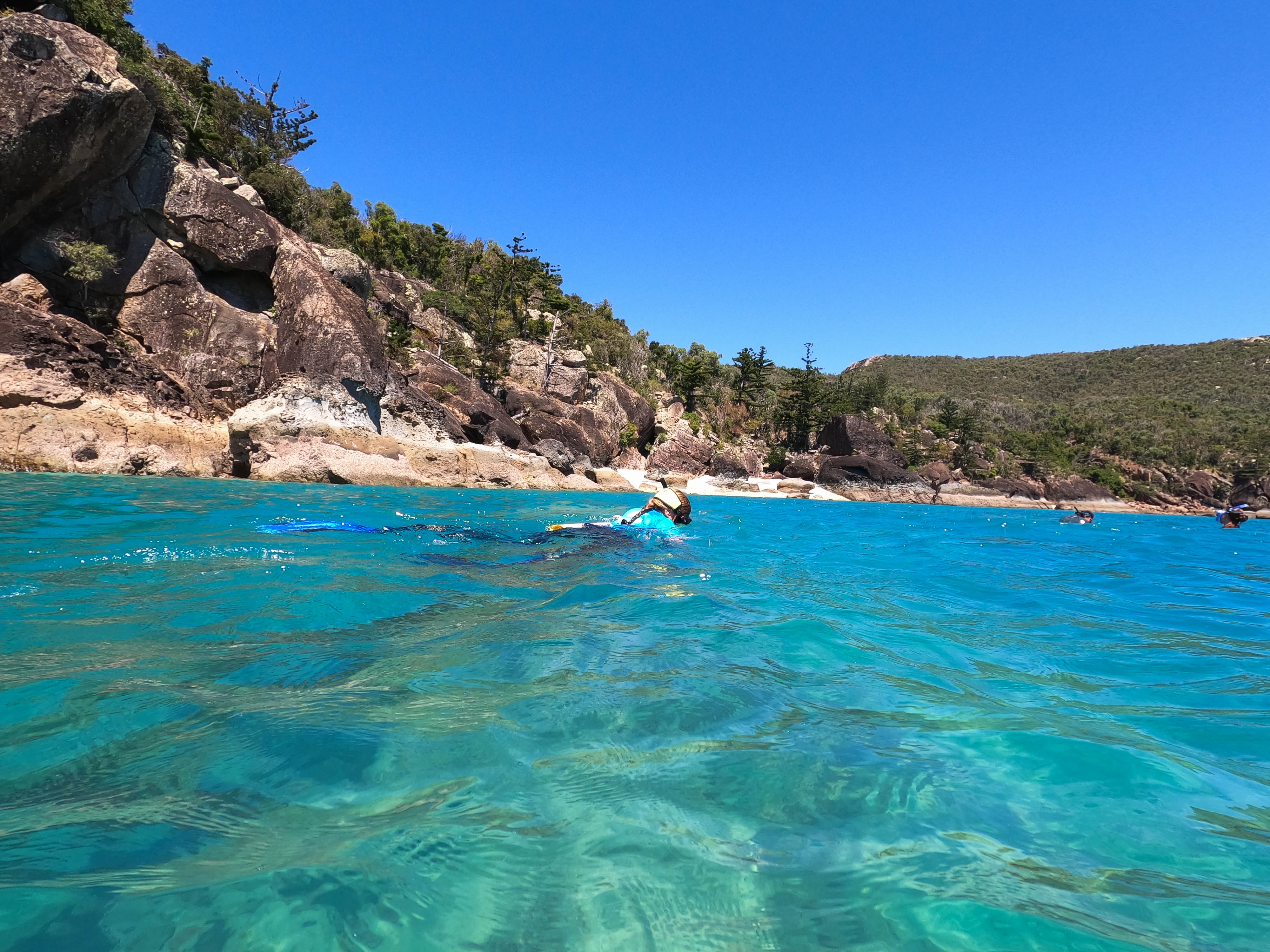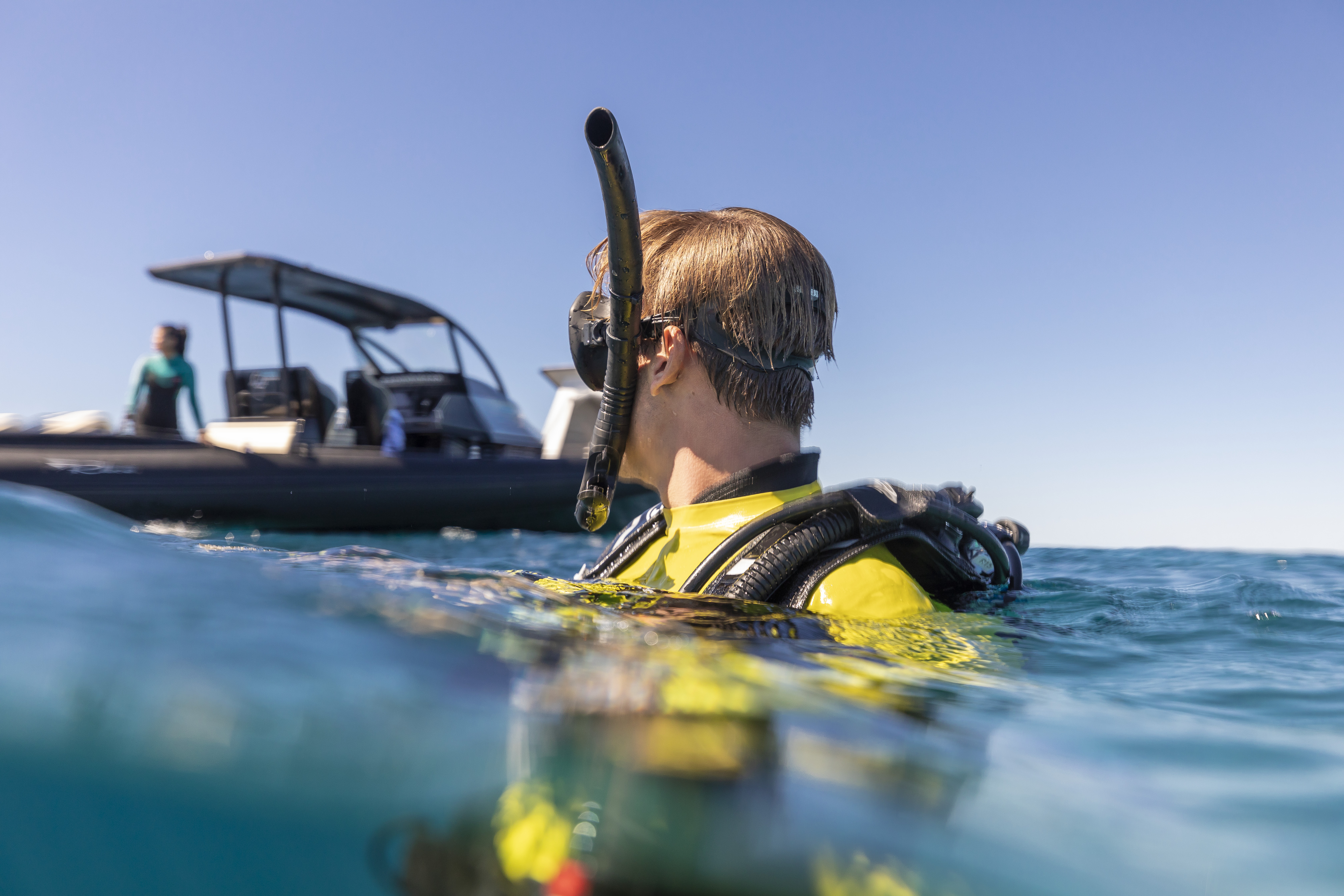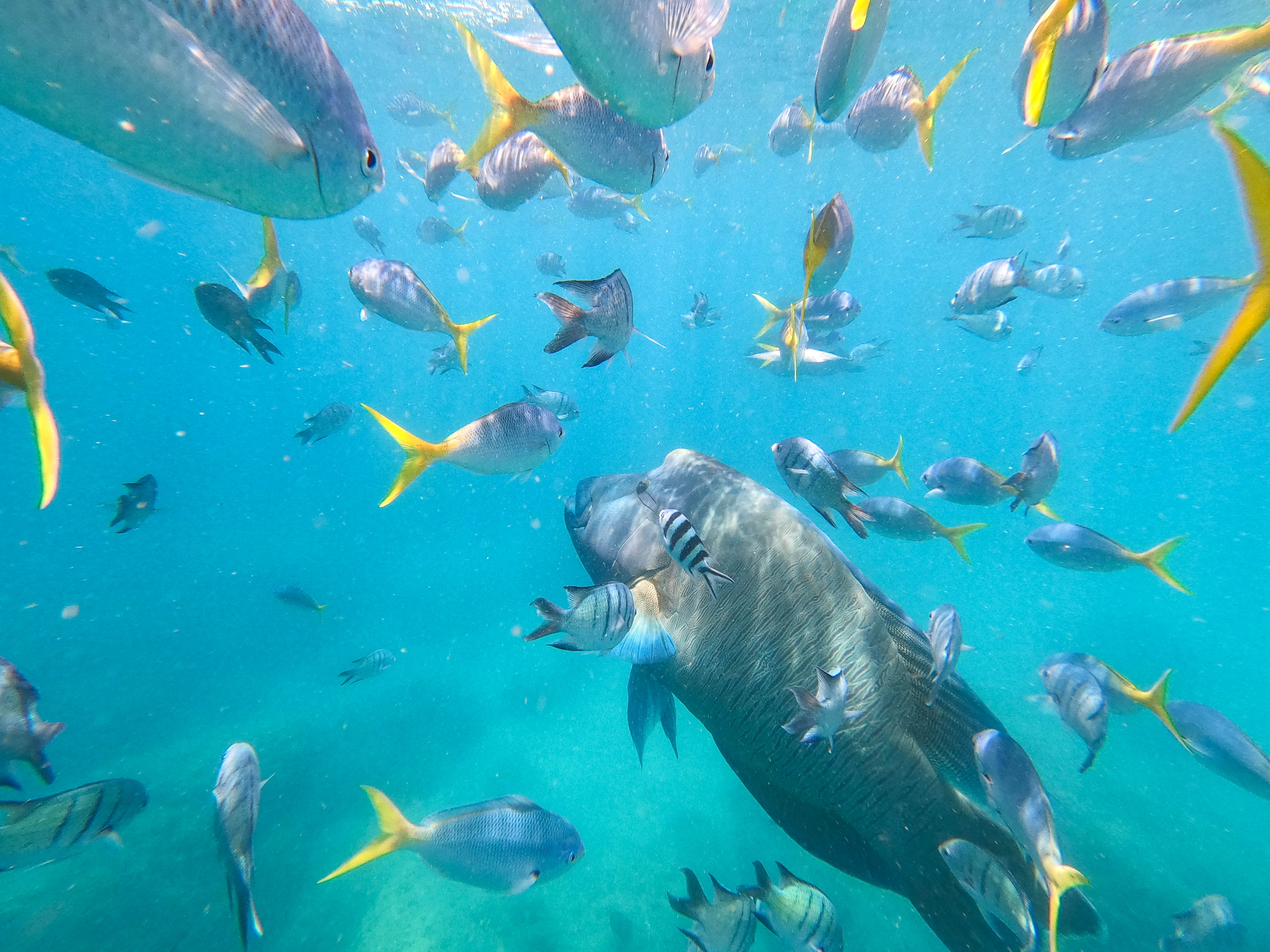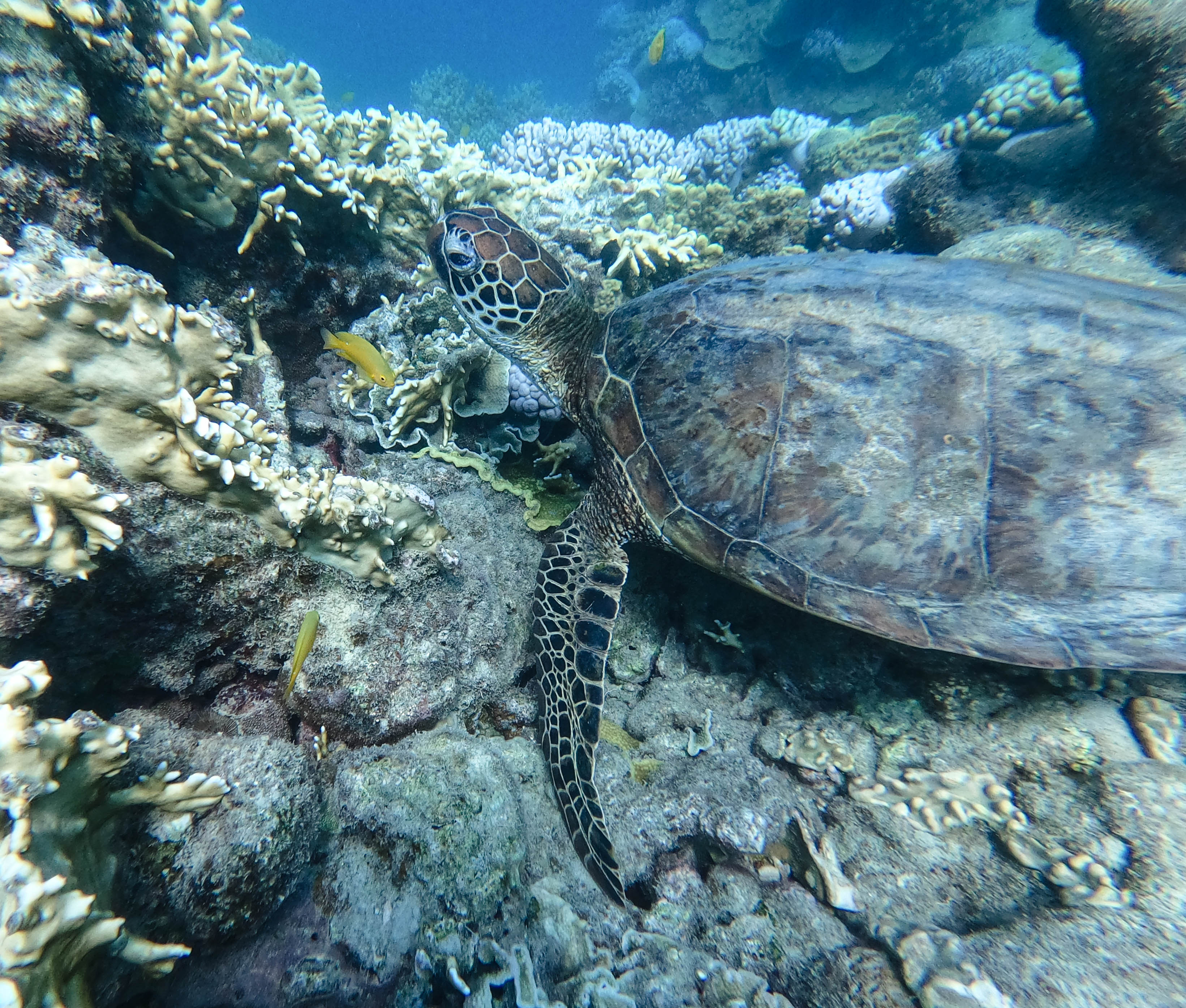 priced from $250.0AUD
Hayman Island - Guided Dive and Snorkel Tour
On this bespoke inner reef guided snorkel or dive tour you will find an abundance of tropical fish species, colourful coral reefs, a variety of sea stars, sea cucumbers & urchins, giant clams and turtles to keep you amused for hours.
You can choose from 3 options on this tour - snorkelling, certified diving or an introductory dive.
If seeing the Great Barrier Reef is on your to-do-list, join us for a short journey to the reef and experience the beauty of this region.
Hayman Island is ideally situated only minutes from some of the most amazing fringing reefs, lavishing with fish, coral, turtles and other marine life. This gives Hayman Island guests the unique advantage of less travel time and more time in the water. You might be lucky enough to spot a manta ray or eagle ray too! In the months of July to September, the majestic humpback whales migrate to the warmer climate of the Whitsundays, and are often spots during your boat trip.
The Whitsunday's offer easy access to some of the best coral reefs the Great Barrier Reef has to offer and delivers a stunning, colourful, underwater world of coral and marine-life unlike any other. With ideal water temperatures all year round you and with a huge biodiversity of species and habitats that make it one of the most complex natural systems on Earth.
The Great Barrier Reef is home to more than 1,500 species of fish, 411 types of hard coral, one-third of the world's soft corals, 134 species of sharks and rays, six of the world's seven species of threatened marine turtles, and more than 30 species of marine mammals, including the vulnerable dugong.
Guided Snorkelling
Perfect for people with all levels of snorkelling experience from the novice or beginner snorkeler to advanced snorkelers
*please note* all snorkelers and divers must still be able to swim a minumum of 100m unassisted and speak fluent English for safety reasons.
Designed for all levels of snorkelling experience; from novice, families, those who are not strong swimmers, to the more advanced who have snorkelled many times before.
An informative and educational tour offering introduction to the marine environment.
Your experienced guide will ensure your Great Barrier Reef snorkel experience is one to remember.
Exclusive Snorkel Experience
If you are looking for a more intimate, personalised dive or snorkel tour, you can book your own private snorkel guide who will look after you and your family or friends exclusively for the duration of the tour (this must be booked in advance and is subject to availability).
Ocean Dynamics highly recommend a private snorkel guide for those who have not snorkelled before, who have concerns or a weak swimmers to enable the guide to provide you with one-on-one attention throughout the tour.
Guided Diving
Certified or Introductory Guided Dive Tours - suited for experienced divers and first time divers
For introductory divers, your dive instructor will go through a full briefing on what to expect and how to use the dive equipment, along with the safety side of diving to ensure you are safe and comfortable for your dive experience. Your dive instructor will make the experience an informative and fun introduction to the wonderful world of diving.
Certified divers will have the opportunity to dive with other experienced divers and are generally separate to the introductory dive group to enable a more advanced, longer dive opportunity.
You dive instructor will ensure you make the most of your Great Barrier Reef dive experience.
**Please Note: A minimum of two divers is required for diving to go ahead, if this minimum is not met the snorkelling option is still available. Alternatively, a private dive guide can be booked at an additional cost.
Exclusive Dive Experience
For those looking for a personalised dive experience, there is the optional extra of having your own dive instructor or dive master to guide you. This gets you into the water ahead of the rest of the group (if you are certified) and your guide will look after you and your friends/family exclusively for the duration of the tour - from check in to return to the vessel.
A private dive guide is a great option for families or couples who have a combination of certified and introductory divers who prefer to dive together.
Information
Travel Time & Vessel:
From InterContinental Hayman Island Resort either location is only 15-20 minutes.
While the vessel will vary from day to day depending on guest numbers, weather conditions and tides, it will be a high speed vessel between 10m and 22m.
Tours are approximately 3.5 to 4 hours, however return time may vary according to vessel, group numbers and environmental conditions. Please allow at least 45 minutes post your scheduled return time when booking other experiences.
What's Included:
Travel time to and from dive/snorkel locations - approximately 15-20 minutes
Light refreshment
Snorkelling equipment
Lycra suits for protection from the sun and marine environment for snorkelers
*For those doing the dive tour, the tour includes 1 dive and 1 snorkel. The snorkel can be replaced with an extra dive for an additional $100.00 AUD
Medical Disclaimer
All guests diving and snorkelling will be required to fill out a medical questionnaire to ensure that you have no medical problems (past or present) or taking any medication that may be contradictory to diving or snorkelling. Some medical conditions and/or medication may prevent you from diving or snorkelling. If you are unsure about this, please discuss this with our team at the time of booking.
If diving please take a look at the SSI medical questionnaire here, if you answered yes to any of the questions please print out the form and get a physician to sign off before you dive.
Tour Schedule & Availability
This tour operates 3-4 days per week and the schedule may change due to operational requirements. If your desired date is not available online, please email our Guest Experience Team at haymanmarine@oceand.com.au or call 07 3226 9111 to advise your requested date and every endeavour will be made to accommodate your request.
Date -