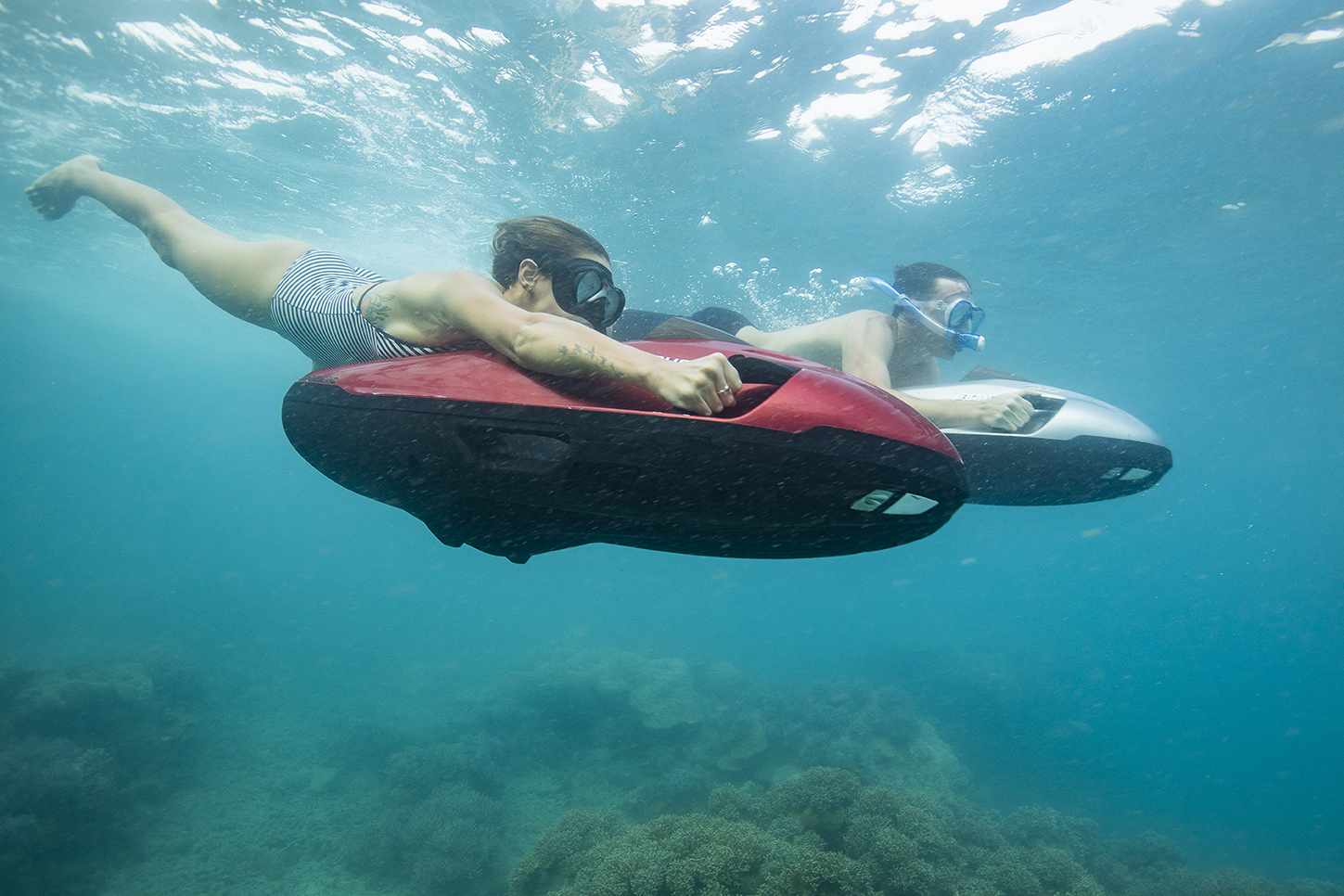 priced from $2200.0AUD
Hayman Island - Private Underwater Sea Scooter Tour
Take on a sea scooter tour, effortlessly moving through the Whitsunday Islands reef-scape while on your personal motorised water scooter.
A sea scooter is an advanced underwater scooter that enables you to glide effortlessly on and below the water, to a depth of 2.5m, using simple body movements to control this exciting, environmentally friendly machine.
General Information and Age Limits:
Must be a confident swimmer
Minimum age is 12 years participate
What's Included:
Use of sea scooter for duration of tour
Comprehensive safety briefing
All safety equipment
Medical Disclaimer
All guests participating in sea scooter tours will be required to fill out a medical questionnaire to ensure that you have no medical problems (past or present) or taking any medication that may be contradictory to snorkeling. Some medical conditions and/or medication may prevent you from participating in the sea scooter. If you are unsure about this, please discuss this with our team at the time of booking.
Date -