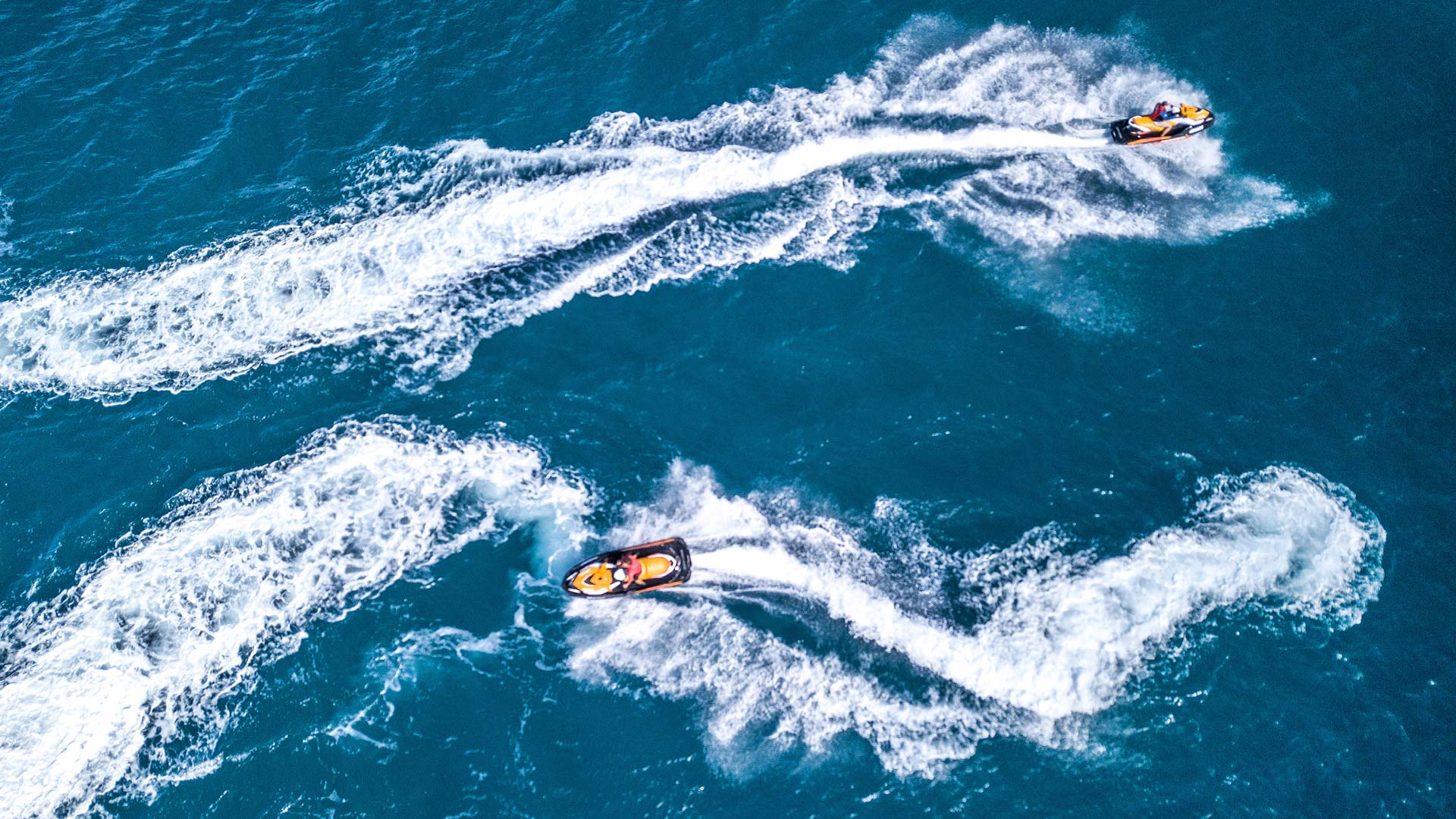 priced from $295.0AUD
Hayman Island - Guided Jet Ski Tour
Join your qualified and experienced jet ski guide on an epic one-hour jet ski adventure, where you will drive your own jet ski around the waters of Hayman Island.
This adrenaline-packed adventure combines jet skiing with a spectacular scenic tour of the north Queensland Islands.
General Information and Age Limits:
No experience or licence necessary.
Drivers MUST be 16 years old to be in command of the ski (this is a legal requirement, ID will be required)
Children MUST be a minimum of 120cm tall AND can place feet flat in the footwell when seated behind the driver - Minimum age to be a passenger is 6 years old (but it is at the guides discretion as to whether conditions are suitable to take children under 12)
Children under 12 cannot participate in over 20 knot winds (the exception of private tours)
Maximum weight for single ski driver is 150kgs
Maximum weight for shared ski is 120kgs for driver and 60kgs for passenger or combined weight of 180kgs.
All participants (driver & passenger) MUST be able to swim 100m unaided
Providing false or misleading information on your waivers is an offense and puts your own saftey and that of your guide and other people on the tour at risk.
No refunds will be provided in the event of the guide refusing participation of guests who have provided false or misleading information.
What's Included:
One-hour jet ski tour
Comprehensive safety briefing
All safety equipment
Medical Disclaimer
Some health conditions will prevent guests from participating in this tour including back and neck injuries, epilepsy or pregnancy. Please talk to our guest services team at the time of booking if you have any health related questions.
Tour Schedule & Availability
This tour operates most days of the week, times may vary and the schedule may change due to operational requirements. If your desired date is not available online, please email our Guest Experience Team at haymanmarine@oceand.com.au or call 07 3226 9111 to advise your requested date and every endeavour will be made to accommodate your request.
Date -